WAVECHANGER IS HERE TO BE YOUR GUIDE INTO BETTER CONSUMPTION FOR A HEALTHIER BLUE PLANET
Wavechanger is where surfers become part of the solution to the environmental crisis we are in, rather than lagging behind and contributing to the problem.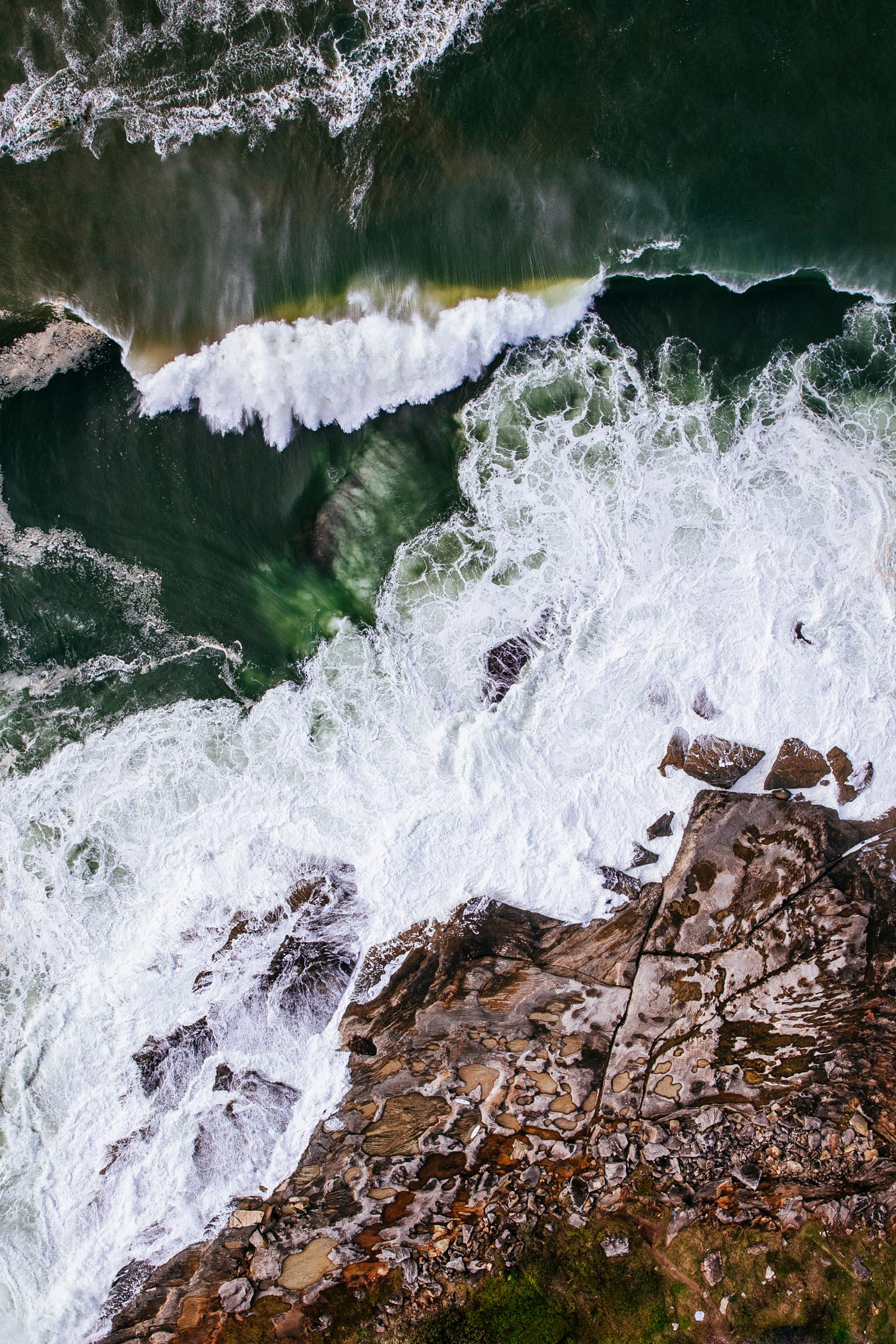 WHAT'S THE PROBLEM?
The vast majority of surf products on the market rely on polluting petrochemicals in their production today. This reliance on petrochemicals to make our surf gear is incompatible with taking meaningful action on climate change and addressing many other environmental impacts that affect our oceans, our playgrounds -  we all need  to 'get off the petros' as quickly as possible.
Luckily, there is so much innovation taking place in materials sciences and product development and Wavechanger is here to be your guide into better consumption for a healthier blue planet.
Create a carbon neutral, waste-free surf industry that's respectful to nature, yet retains the innovation, high performance and excitement we all expect from surfing.

Leading the surf community to embrace sustainable solutions and reduce the environmental impact of surfing.
WAVECHANGER HISTORY AND FUTURE
Wavechanger is a program of Surfers for Climate today, but its journey started years ago when its founder Tom Wilson believed more could be done by the surf industry, and recognised a huge knowledge gap on sustainability. Tom had a vision - help create a carbon neutral, waste-free surf industry that's respectful to nature, yet retains the innovation, high performance and excitement we all expect and enjoy from surfing. With that vision in mind Wavechanger was born and has since delivered the bulk of sustainable surf knowledge you can find globally.
With Wavechanger becoming a program of Surfers for Climate, the opportunity to scale this purpose and mission is front of mind, and we're all stoked to be on the party wave of change together.
OUR ONGOING AND FUTURE GOALS:
Our compelling guides highlight innovative advancements and suggested behavioural nudges. Additionally, we assess the carbon emissions associated with surf equipment; encompassing manufacturing, materials, and lifetime usage. Future research will delve into the historical and cultural dimensions of surfing, examining their environmental intersections.

We are driving the mitigation of industry product and material effects on the environment. Our focus lies in researching and advancing recycling programs and supporting tools tailored to the sector. Additionally, we collaborate on product life cycle assessments, advocating for conscientious design and manufacturing with an eye on the end-of-life phase.

By aligning with our carefully designed sustainability principles, we actively encourage favourable consumer actions. Our forthcoming retail platform will feature a rigorous assessment and ranking system for product environmental attributes, solidifying Wavechanger as a trusted hub for eco-conscious shoppers.